Sledding!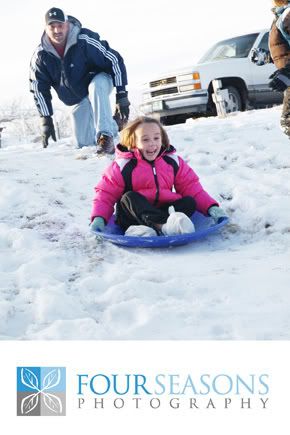 My best friend wheeled into town with her family just in time for a nice December snow. Being Texans, they aren't really used to seeing much of the white stuff, so we took advantage by heading to the hill of our local park for a fun--but chilly!--afternoon excursion.
Poor Coop...he wasn't prepared for the western Oklahoma weather. We had to hook him up with some high dollar snow boots (a.k.a plastic bags to cover the tennis shoes). Not very stylish, but they got the job done!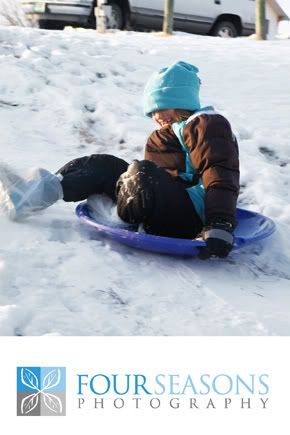 Tim showed us his acrobatic skills.
We took a few spills...but it's not fun unless you get all snow-covered!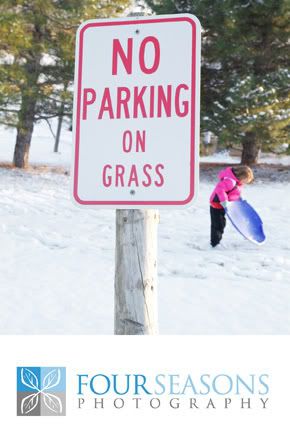 Above all, we were sure to obey all local ordinances. {lol}
Come back soon, Coopers! We'll put in a special order for snow if we need to! :)